This is an example of Non-traditional wedding music performed with elegance.
New Arts Ensembles co-owners Ricardo Ochoa (violin) and Kristin King (harp) were joined by additional NAE musicians Annelise Nelson (cello), Maggie Evans (Bass) and Jackson Evans (guitar) to enhance the atmosphere at Savannah College of Art & Design's closing reception for the "Wild is the Wind" exhibit.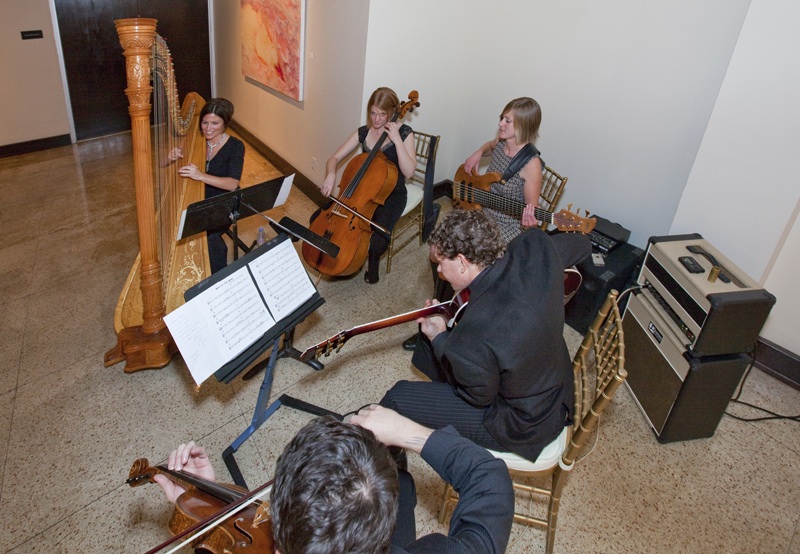 Paying homage to the 1957 American standard "Wild is the Wind", made popular over several decades by musical icons including Johnny Mathis, David Bowie, George Michael, Cat Power and Nina Simone, this exhibition brings together a collection of recently produced work that resonates in profound ways with the enduring tune. The song lyrics make an appeal for love, intimacy, escapism and transcendence as "love is like the wind, and wild is the wind." Similarly, each work in the exhibition offers poetic visual and emotive moments through the exploration of translation, fantasy, epic voyages, and deep engagements with melancholia. Artists include Ghada Amer, Lara Baladi, Kiluanji Kia Henda, Nicholas Hlobo, Odili Donald Odita, Zineb Sedira and Penny Siopis.
Laney Contemporary presented L'Union Fait La Force: Savannah for Haiti at the new Oglethorpe Gallery in Savannah and New Arts Ensembles artist, Jackson Evans, provided the perfect atmosphere for the event with his electro-acoustic guitar skills.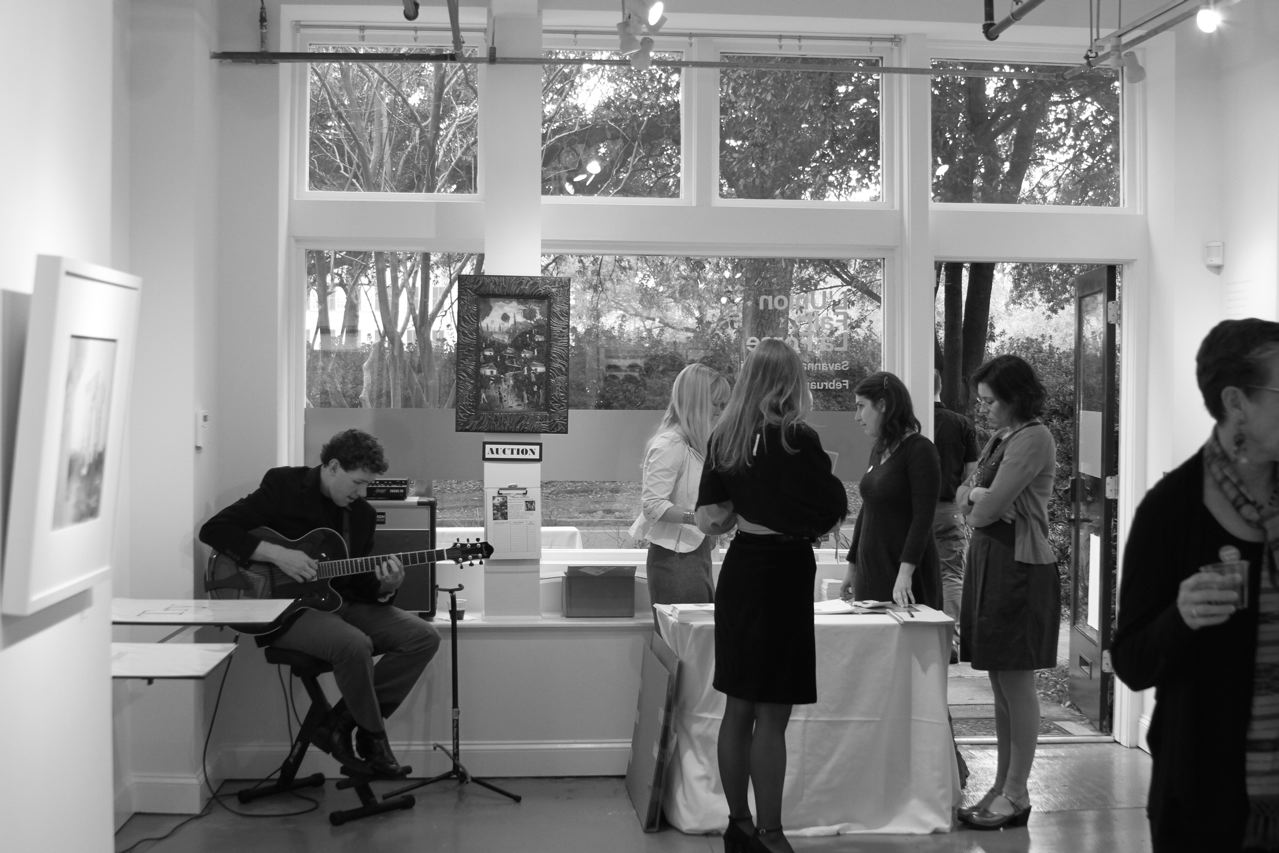 The exhibition runs from February 19 -27 and features works by Steve Bliss, Lisa M. Robinson, Craig Stevens, Julio Garcia, Daniel E. Smith, Sal Lopes, Jason Hoelscher, Katherine Sandoz, Pete Christman, Juliana Peloso and Ken Rosenthal.

50% of art sales have been donated to Oxfam America and Médecins Sans Frontières (Doctors Without Borders) for Haiti relief.

Sponsors include: Chef Nick Mueller and Co., New Arts Ensembles, Denny and Vicki Meyers, Price Street Projects, Savannah Kitchen and Bath.

Oglethorpe Gallery is Susan Laney's first gallery project since she closed Savannah's well known Jack Leigh Gallery in 2008. Now, doing business as Laney Contemporary, New Arts Ensembles is honored to be a part of this worthwhile endeavor.