This is an example of Non-traditional wedding music performed with elegance.
April is the busiest wedding month for New Arts Ensembles, and thanks to Mike Force with Studio M Photography, we have some beautiful pictures of the harp, flute and cello trio playing an April 18th wedding in Reynolds Square. The wedding was coordinated by First City Events and went beautifully.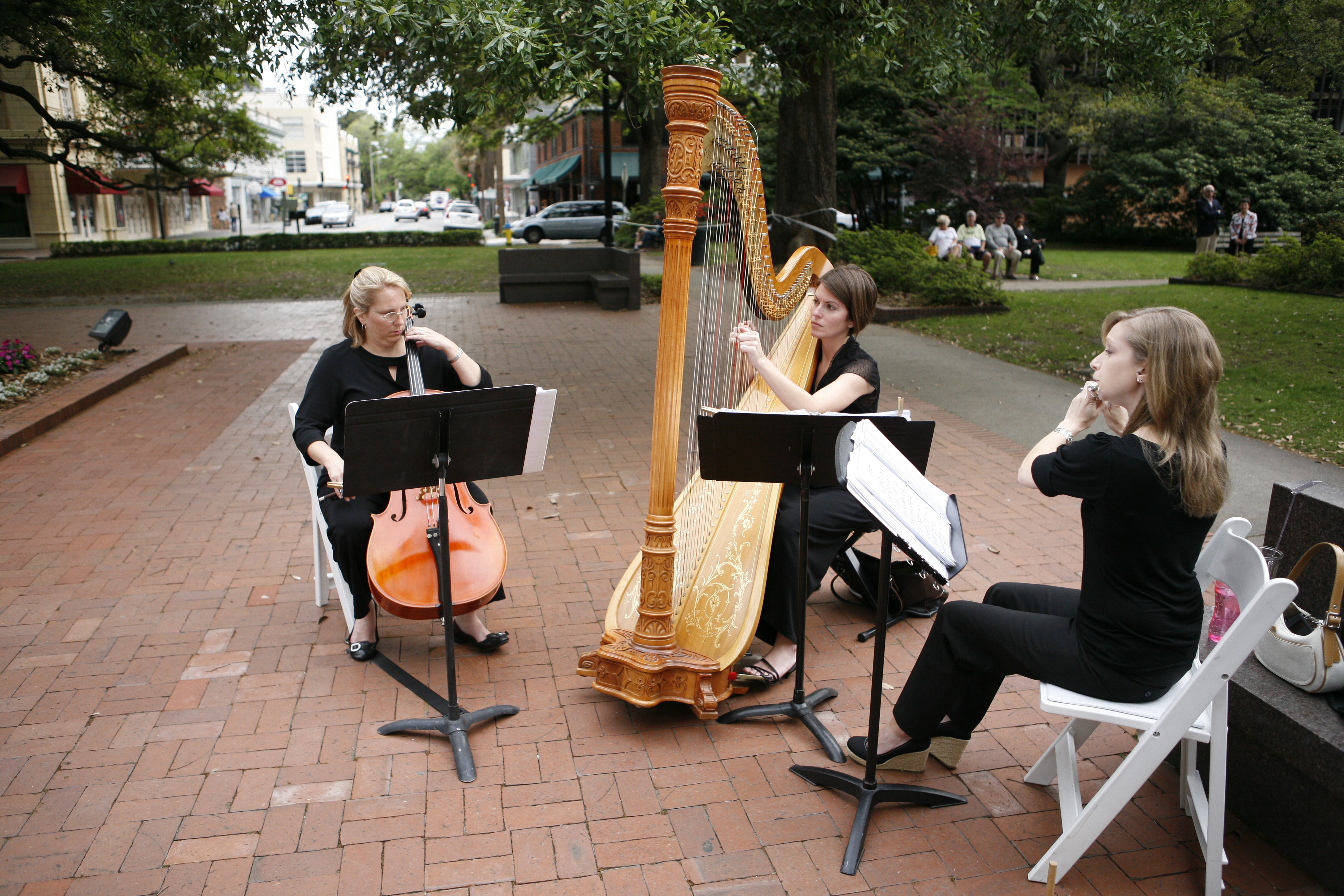 Cello: Emily Calhoun; Harp: Kristin King; Flute: Lara Stiles Brinson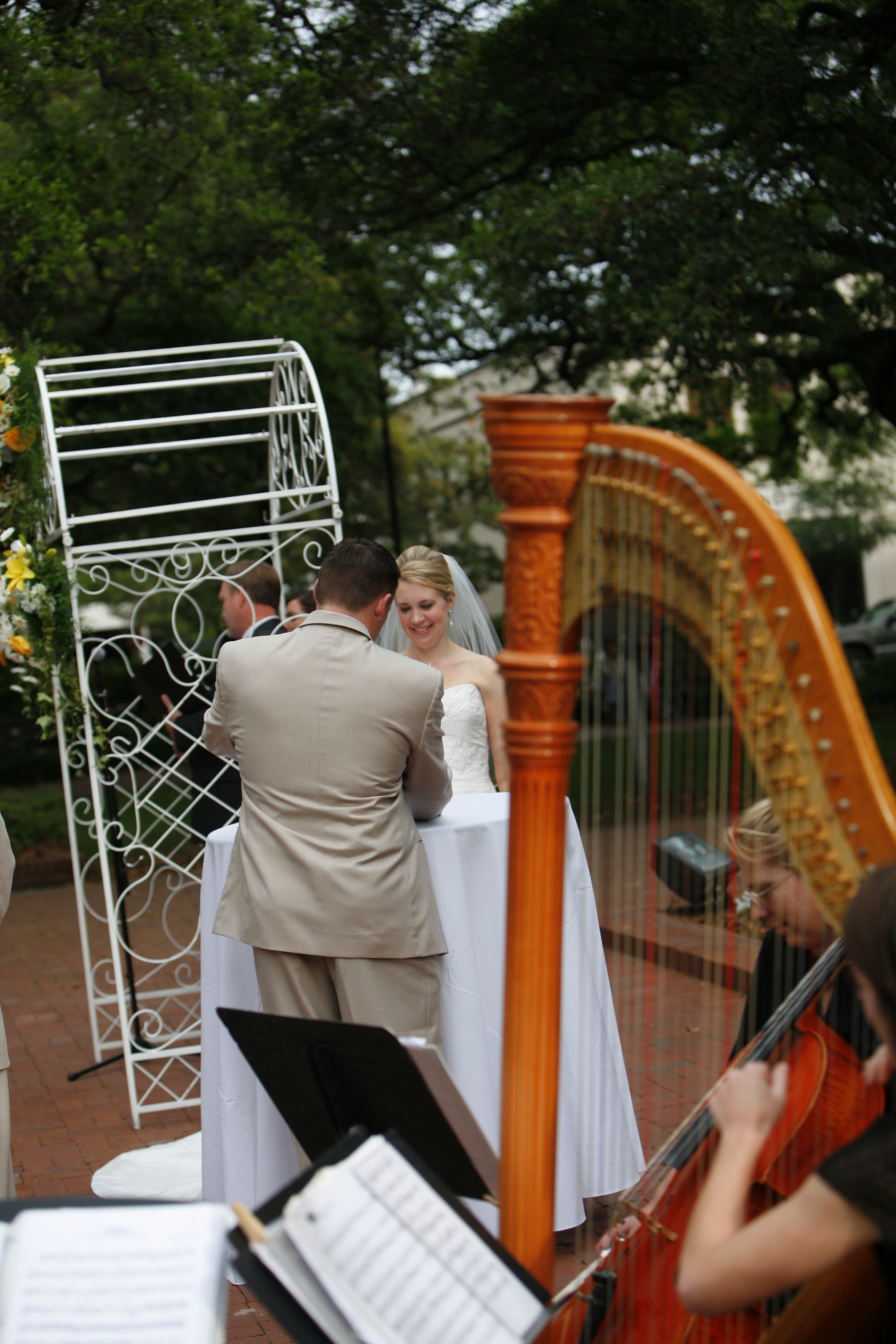 Matt and Erin unite their marriage...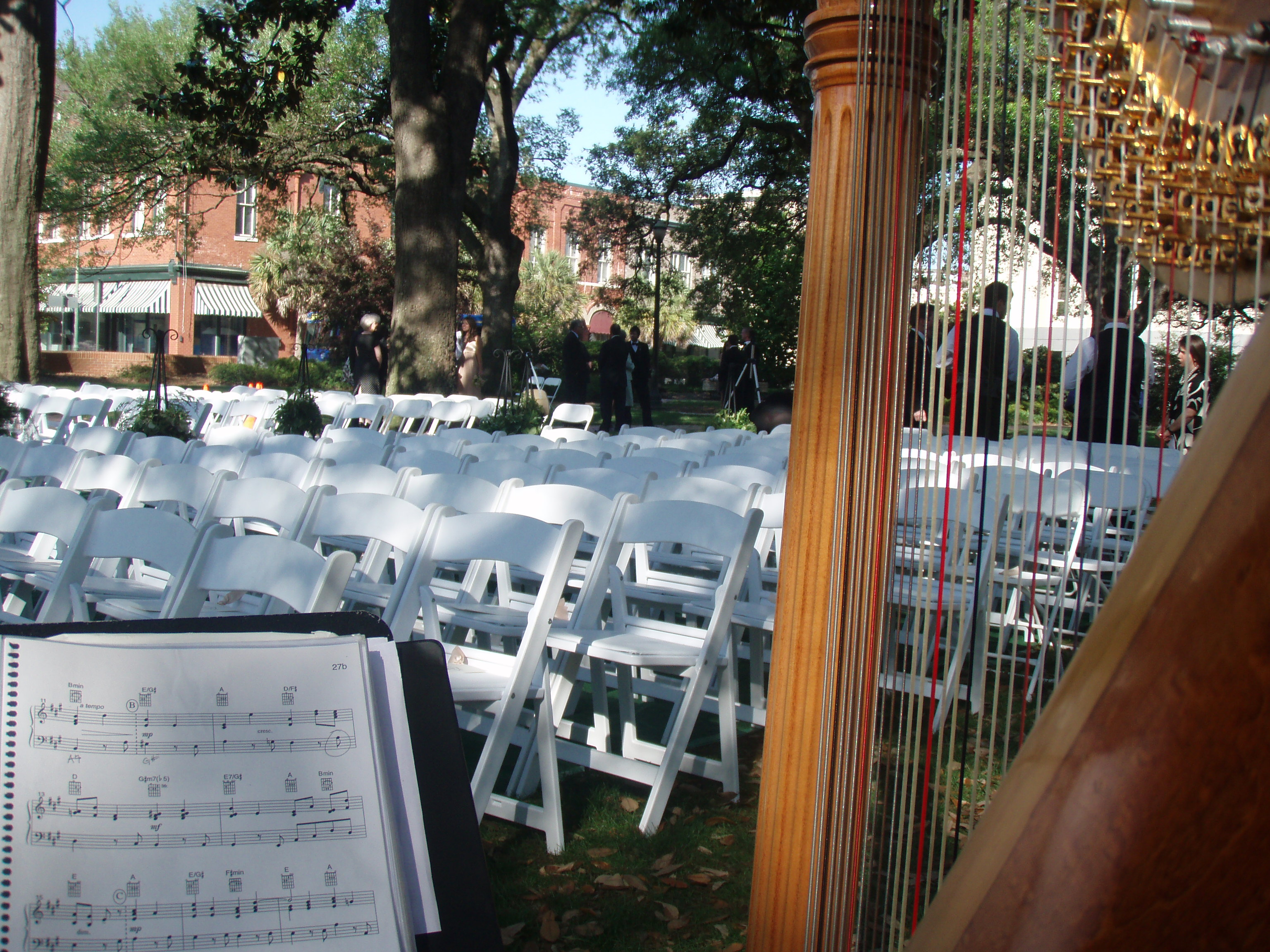 The view from a wedding musician's perspective...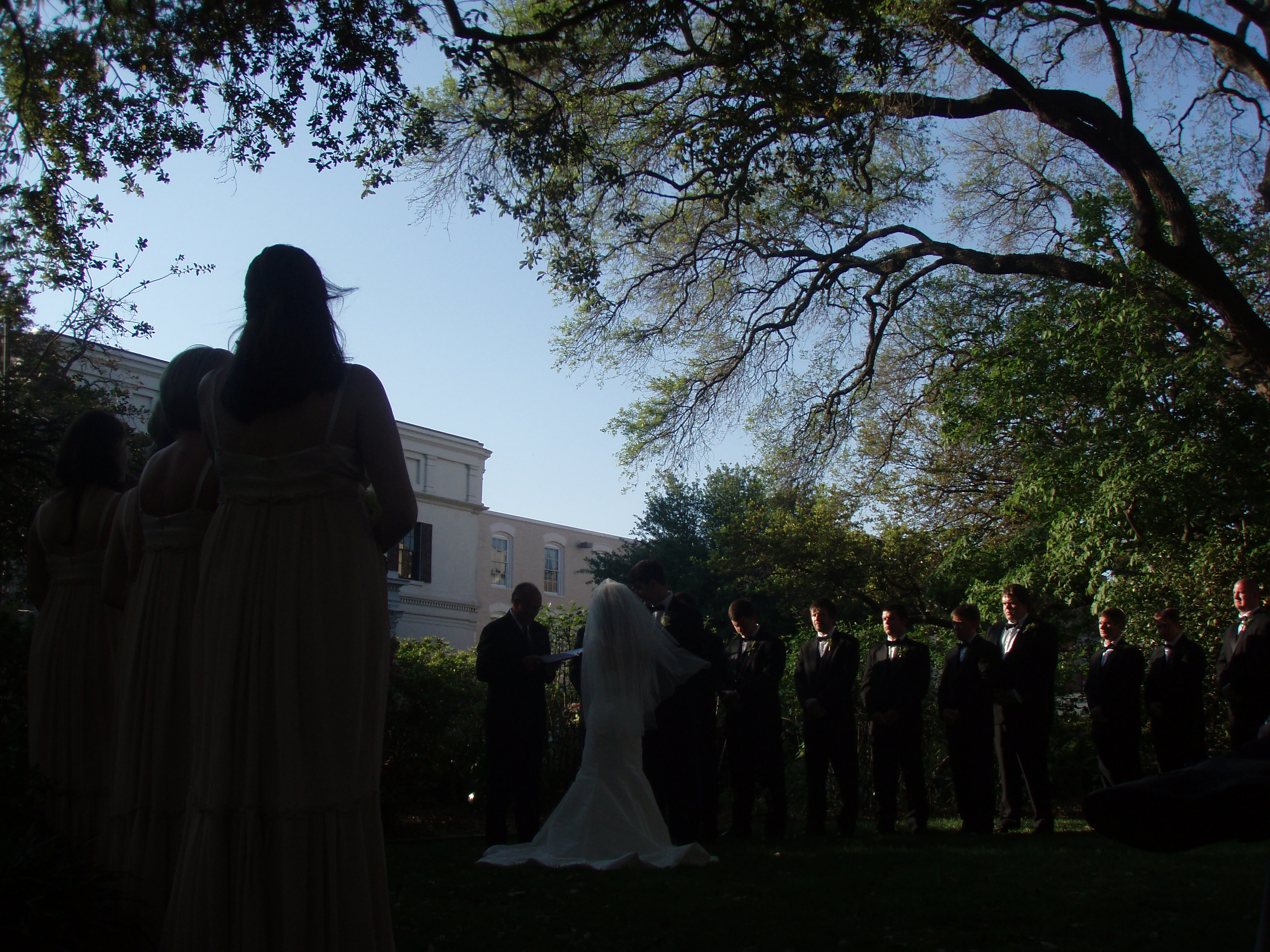 Our harp, violin and cello trio played for Sarah and Matt's wedding this past weekend at Mickve Israel Synagogue and what an incredible wedding it was! The bride and groom had very specific ideas about their ceremony music, and we were able to customize the ceremony to fit their personalities and style. Plus, the wedding planners with Events By Caroline did a spectacular job making sure the event was flawless. The groom and is parents, along with the wedding party, entered to a contemporary arrangement of the traditional Jewish tune "Dodi Li" while the bride walked down the aisle to John Denver's "Annie's Song." During the signing of the Ketubah the trio performed "The Prayer" and the recessional was a beautiful Coldplay song called "Till Kingdom Come." Thank you Sarah and Matt for letting us be a part of your wonderful marriage ceremony...we wish you all the joy in your new lives together.
Lynne wa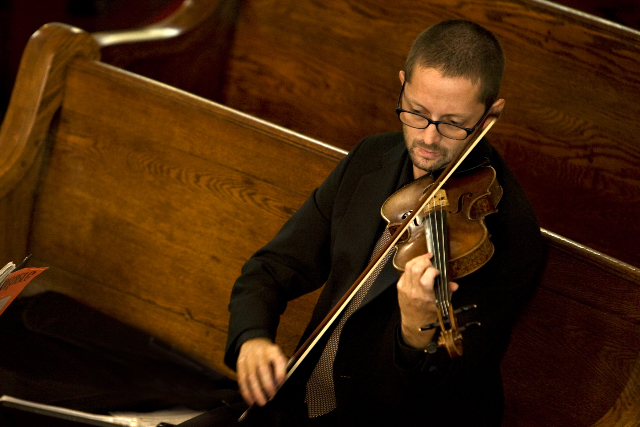 s such a wonderful bride to work with and was so passionate about her music selections. She met with me almost a year in advance and told me that she wanted to surprise her husband-to-be with a gospel choir at their wedding. We made that dream happen for her and booked an incredible family of 5 singers and their very talented pianist who arranged Natalie Cole's "Inseparable" for Lynne to walk down the aisle after the harp and violin played an instrumental version of the same song.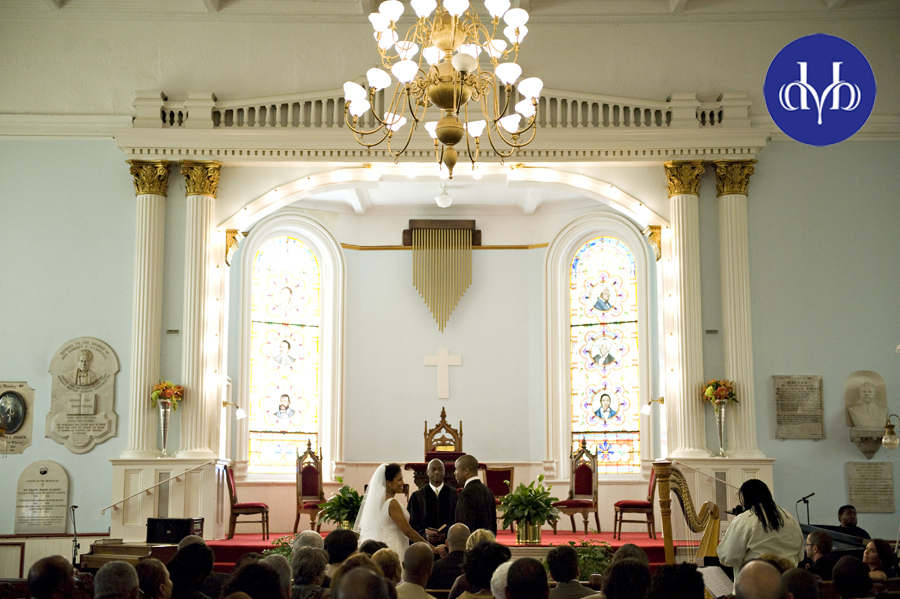 The recessional was the traditional "Oh Happy Day" and everyone in the congregation joined in on the singing. Donna Von Bruening did an incredible job capturing the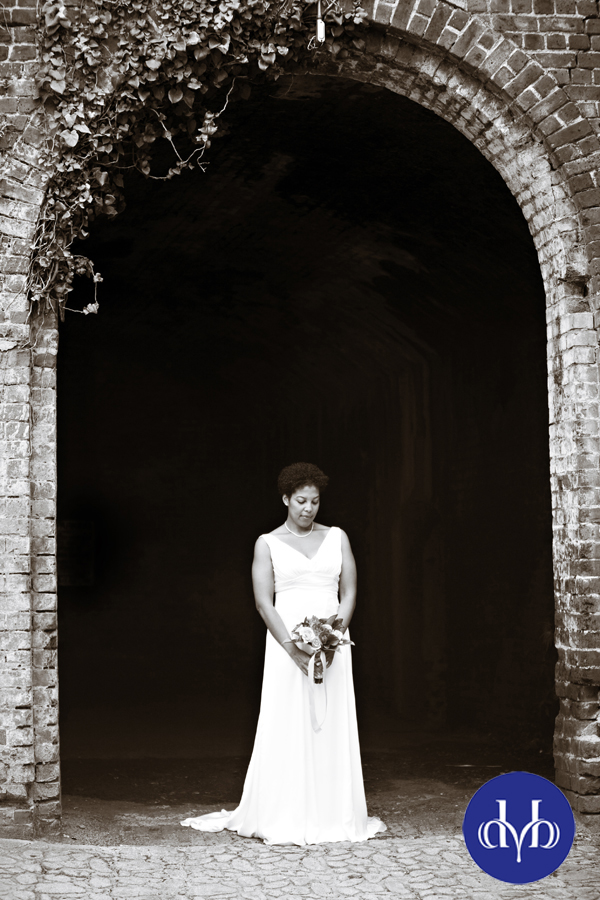 true spirit of the wedding ceremony and the love between James and Lynne. Everything was so beautiful!