Laney Contemporary presented L'Union Fait La Force: Savannah for Haiti at the new Oglethorpe Gallery in Savannah and New Arts Ensembles artist, Jackson Evans, provided the perfect atmosphere for the event with his electro-acoustic guitar skills.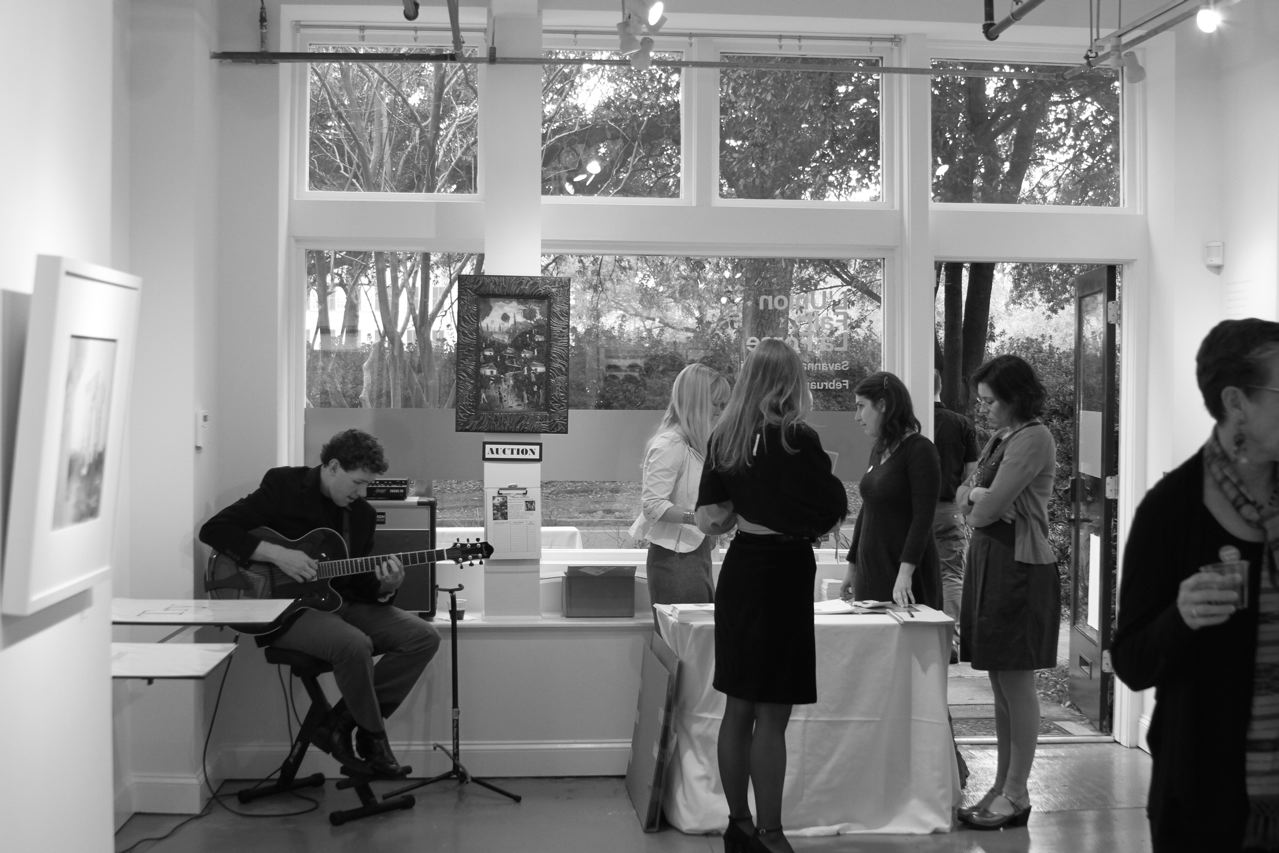 The exhibition runs from February 19 -27 and features works by Steve Bliss, Lisa M. Robinson, Craig Stevens, Julio Garcia, Daniel E. Smith, Sal Lopes, Jason Hoelscher, Katherine Sandoz, Pete Christman, Juliana Peloso and Ken Rosenthal.

50% of art sales have been donated to Oxfam America and Médecins Sans Frontières (Doctors Without Borders) for Haiti relief.

Sponsors include: Chef Nick Mueller and Co., New Arts Ensembles, Denny and Vicki Meyers, Price Street Projects, Savannah Kitchen and Bath.

Oglethorpe Gallery is Susan Laney's first gallery project since she closed Savannah's well known Jack Leigh Gallery in 2008. Now, doing business as Laney Contemporary, New Arts Ensembles is honored to be a part of this worthwhile endeavor.