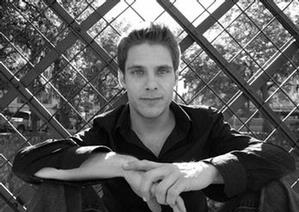 Samples:
Trae Gurley
Sinatra Covers and Jazz Standards
For the past four years, Trae has been performing the songs that, to him, are the best of Sinatra: a collection of 50 songs that take the listener on a musical journey through the six-decade career of one of the greatest entertainers and most influential vocalists of the twentieth century. From Sinatra's work with Harry James & Tommy Dorsey, to his years with Colombia, and the popular Capital and Reprise Years, Trae covers the highlights of each era. Narrowing the field from the 1,800 songs that Sinatra recorded in his lifetime wasn't easy. After making sure his favorites tunes were included and songwriters like Mercer, Porter, Gershwin, and Cahn were represented, he added a few of Sinatra's torch songs to cap it off. The result is a mesmerizing mix touching on all the styles of Ol' Blue Eyes.

Currently, Trae performs his swanky mix of Sinatra tunes and jazz standards at many different venues, from restaurants and jazz bars, to private parties and weddings. Notable clients include… The famous Hotel Del Coronado, Rolls Royce, Mont Blanc, Gulfstream, MOMA, Paula Dean & The Jepson Center for The Arts, just to name a few. Recent sold out shows include A Tribute to Johnny Mercer at The Trustees Theater & the July 4th Extravaganza at The Lucas Theater featuring Jeremy Davis and The Equinox Jazz Orchestra, both in association with The Friends of Johnny Mercer.