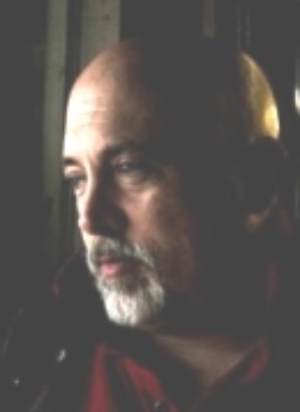 Debbi Zepp
Murray Silver
Speaker
Murray M. Silver, Jr. was born in Savannah, Georgia, in 1953. He is a fifth generation Savannahian. At age 16, he and his father, a lawyer. promoted rock concerts in Atlanta, bringing many future supergroups to the city for the first time, including Fleetwood Mac, the Grateful Dead, the Allman Brothers, Sonny & Cher, and Paul Simon.

From there, Silver parlayed his contacts in the music world into a career as a rock tour photographer and journalist, covering the greatest acts of the 1970's and '80's, including Pink Floyd, Genesis, Paul McCartney, George Harrison, Bob Dylan, Elton John, and Peter Gabriel. Notably, Silver was the very first to photograph and interview the Sex Pistols during their only tour of America, in 1977.

In 1982, Silver published his first book, "Great Balls of Fire: The Uncensored Story of Jerry Lee Lewis," which was adapted to the big screen by Orion, in 1989. In doing so, Silver became the first Savannah writer in history whose first book was an international best seller and the subject of a major motion picture.

Following the release of the film, Silver undertook the autobiography of Dr. George Nichopoulos, personal physician to Elvis Presley, and the man widely regarded to be responsible for the singer's death. Their book, "Who Killed Elvis Presley?" turned into an international scandal before it could be published.

While making the movie of his book, Silver was introduced to His Holiness the XIVth Dalai Lama by mutual friend Richard Gere. At His Holiness' request, Silver set aside the business of his life—both personal and professional—to write articles about China's oppression of Tibet, and to sponsor tours of Tibetan Buddhist monks who perform their sacred chants and dances at colleges and museums throughout the United States. In 1998, Silver was tour manager for Sacred Music, Sacred Dance, and personally responsible for packing and transporting The Mystical Arts of Tibet Exhibit, which featured personal sacred objects of the Dalai Lama. Murray talks about the "interconnectedness" of all things and will make you so glad you came to Savannah and didn't miss his presentation.